With more than twenty years of legal experience , Guidroz Law Firm provides exceptional legal counsel in almost any area of law. Clients quickly find just how committed our team is to their needs. Have you been wrongly injured in an accident? Call us now and we will begin on your case immediately, and obtain the outcome you deserve.
Hiring an attorney can often be very costly. Our firm is committed to helping you retain your legal rights without having to go broke. Many of our services are contingency based, so contact us soon so we can get to work on your case.

The increasingly complex legal environment is best served by an attorney who has experience and expertise. This belief has enabled Guidroz Law Firm to become your "go-to" law firm! We will begin to investigate and work on your case immediately!
As a client coming to Guidroz Law Firm, you have a unique legal need - you will meet personally with Lonny Guidroz. By combining best-in-practice counsel with our professional administrative staff and environment, we've set the bar for meeting and exceeding your legal needs and expectations.
Our law firm has years of experience and expertise. From in-depth research and honest advice, to jury selection and trials, our firm has a diverse understanding of the law.

Personal Injury
Worker's Compensation
Automobile Accidents
Big Rig Accidents
Business Litigation
Business Incorporations
Divorce
Child Custody
Notary Services

Real Estate Transactions
Wills & Successions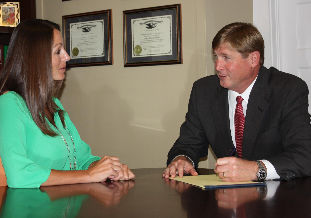 "Winners never quit and quitters never win" ~ Vince Lombardi